The Sports Performance Analysis Software for Leagues and Governing Bodies.
leagues &
governing bodies
Compliance, collaboration, speed and intelligence in one advanced operating system.  Eliminate silos. Convert data into action.  Power critical operating and performance outcomes across the league.
Secure, streamline and unify your data, processes and people with iP: the Intelligence Platform.
Leverage analytics to inform strategic
decision-making across the entire organization.
Get the
complete picture


of every team and every player in real-time.
Unlock player performance


and support athlete health, wellness and longevity.
Give medical personnel the single view they need with performance medicine software that goes far beyond basic compliance and the limitations of a traditional EMR.
Features can be added on to associated Solutions. Talk to us for additional details. *U.S. Only.
From individual player success to planning and evaluating the entire team, turn planning and progress into victory.
Streamline league-wide processes and track player, personnel and team activity from day-to-day activities throughout the entire season.
Prepare athletes for the unique demands of each team's approach with tools and insights that give you a complete picture of each athlete.
The needs of Olympic athletes are unique. The length of Olympic cycles, and the variety of sports that Olympians play necessitates a comprehensive and flexible tool that can track progress over years.
Learn how to

Become


a Kitman Labs Client
This partnership represents a significant development in how clubs and the Premier League can use data to support elite player development and personal growth across all club academies.
Kitman Labs is a world-class technology company, and by teaming up with them, we are excited for the opportunity to utilize next-generation technology to power our entire MLS NEXT operation.
We're looking for a partner that understands our vision and can provide a platform that can scale and adjust as the League continues to grow and evolve.
Tony Scholes
Chief Football Officer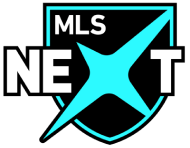 Justin Bokmeyer
General Manager
Cindy Chang
Chief Medical Officer
Oakland Roots
From Siloed to a Single View
Data was never a problem for Oakland Roots SC. But stuck with outdated spreadsheet tools and inundated with data, they weren't able to efficiently share or learn from anything they collected. Kitman Labs gave them a consolidated view that joined together everything from practice planning to player development, giving them objective scores and ratings, and bringing together medical, technical and performance data under one roof.
Burnley F.C.
Driving Organizational Efficiency
Burnley F.C. has always seen data and tech as especially critical in the world of football, so they understand that the organizational structure around data is as important as the data itself. With Kitman Labs, Burnley has been able to create efficiency in all their departments, from sports science to recruitment and coaching, and to bring those departments together with a single view of data across the organization.
Malmö FF
Future Proofing the Organization
Malmo FF has been around for over 100 years, but their focus remains steadily on the future. Their player management tools had limited scope and capabilities, meaning they couldn't be as forward-thinking as they needed to drive success. Switching to Kitman Labs gave them a platform that allowed information to be shared openly and the customization to plan and change as they need to, truly future-proofing their organization.