THE KITMAN LABS' iP INTELLIGENCE PLATFORM:
A centralized cloud-based platform designed to aggregate thousands of data points and integrate hundreds of data providers and vendors into a single, interactive advanced operating system for your entire organization.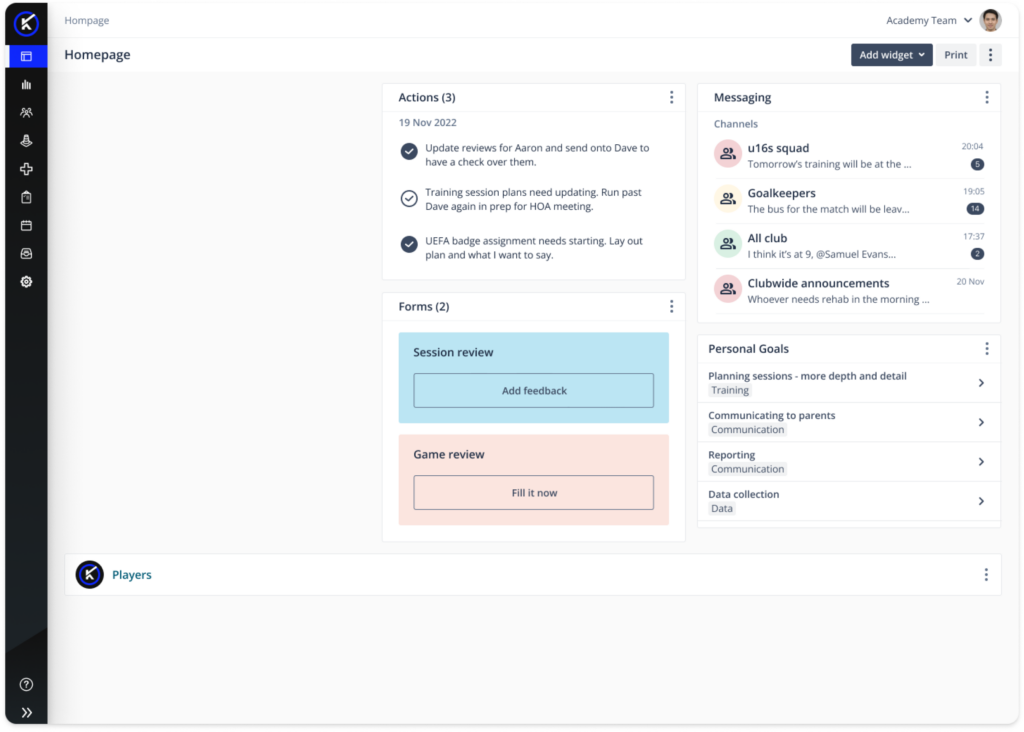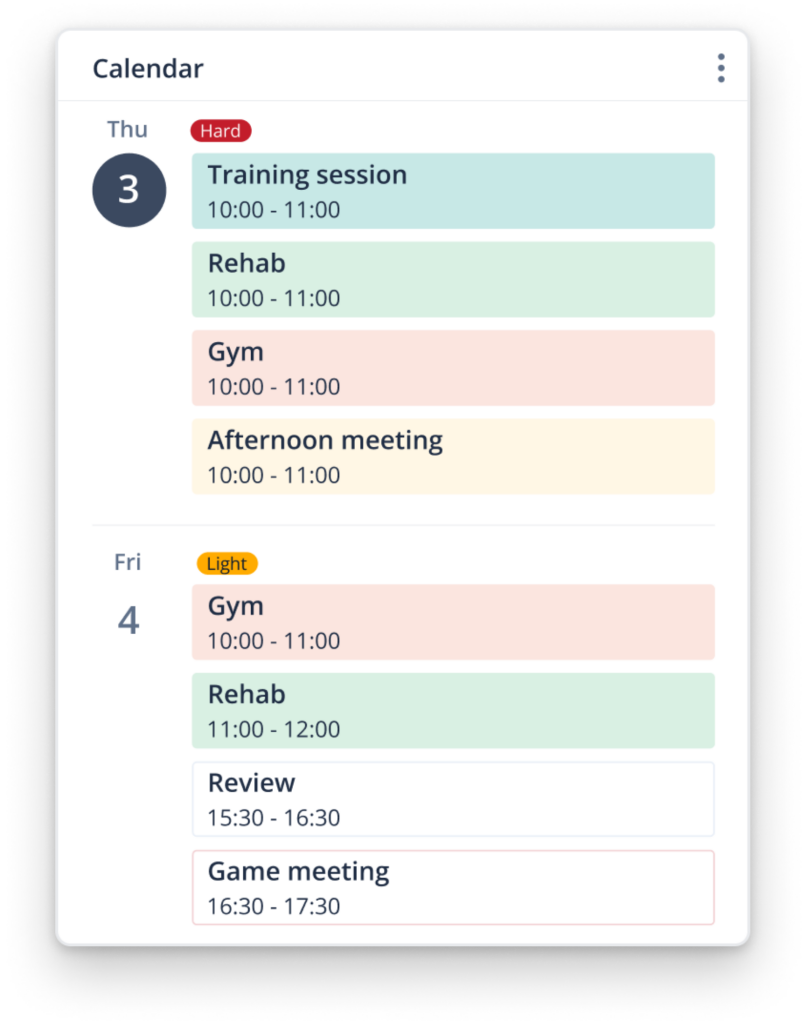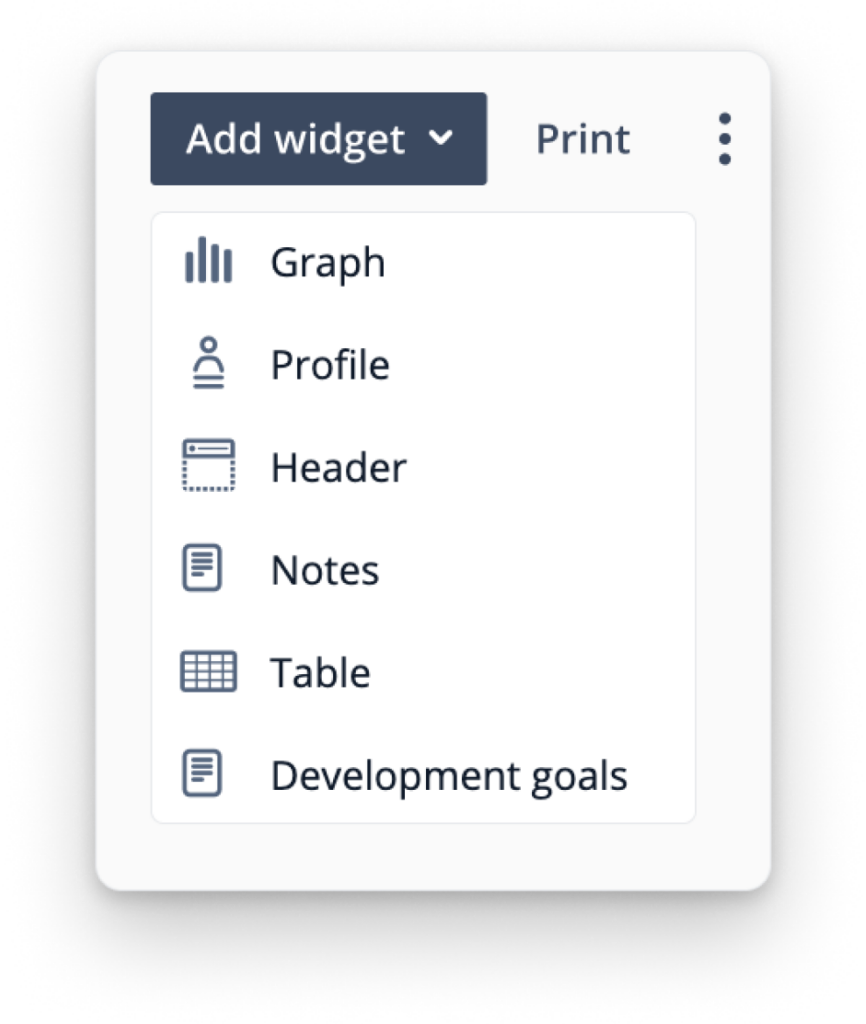 Don't be exposed by legacy EMR Systems. Address compliance and risk management while securing the data to enable consistent and accurate decision-making.
Solutions can be purchased individually or together.
Use machine learning to assess which players are at heightened risk and why. Focus on who needs the most attention, and get actionable intelligence to address the root causes that are creating the risk.
Send prescriptions electronically to your local pharmacy. Increase efficiency, and improve completeness of medication data.
Through the Intelligence Platform, staff can send/receive electronic diagnostic orders and results from their provider. This is done seamlessly, allowing you to maintain all diagnostics in one place. Kitman Labs integrates with thousands of healthcare providers across the US.
Features can be added on to associated Solutions. Talk to us for additional details.
Combine game, training, gym, physical testing and other data with medical data to create a complete picture of each individual's status, development and goals.
Solutions can be purchased individually or together.
Help your coaches and staff determine and customize the microcycle they want to monitor, for any period of time.
Features can be added on to associated Solutions. Talk to us for additional details.
Give your coaches the tools they need to systemize their talent pipeline and drive player and team success by tracking development, benchmarks and participation for every athlete on the team.
Solutions can be purchased individually or together.
Reverse engineer successful professional players to help identify the characteristics needed at each development phase. Build out curriculums and training plans for successful development.
Features can be added on to associated Solutions. Talk to us for additional details.
Streamline league-wide processes and track player, personnel and team activity from day-to-day activities to broad-based planning across the entire season.
Solutions can be purchased individually or together.
Receive and automatically process payments for player registration.
Features can be added on to associated Solutions. Talk to us for additional details.
150+ Integrations
and Counting
Get your data in, so you can get your insights out.
Manage all of your data and data streams in a single platform
Streamline and automate workflows across the entire organization
Stay current and ahead of technology updates and advancements
Sharper Talent. Streamlined Operations.
Assess and identify talent, and optimize player pathways with objective, data-driven analysis of athletes.
Enable practitioners to make more informed and accurate player health and welfare decisions with a holistic view of each player; increase career longevity.
Combine necessary league functions under a single, comprehensive platform.
Support compliance and liability management across the league, club or academy.
Peak Performance from the top of the table to the bottom line
Create a single view of player health, wellness, training and development plans to drive performance strategy and outcomes.
Streamline and maximize the value derived from the club's data stack to support long term franchise success and value.
From recruiting to Development, and every win in between
Get a complete view of student athlete physical health, nutrition and mental wellbeing.
Integrate with campus medical centers and coordinate rehab for injured players.
Unite the entire Athletic Department or Conference with integrated  software that provides a single, comprehensive view of each athlete across the program.
Find strength in your number one asset
Support data collection and analytics across every level of the organization with a single, consolidated platform.
Enhance recruiting strategy and spend more time on personnel development with faster access to data and insights.
Unlock performance outcomes and enhance career development and longevity with a 360° view of each soldier.
Oakland Roots
From Siloed to a Single View
Data was never a problem for Oakland Roots SC. But stuck with outdated spreadsheet tools and inundated with data, they weren't able to efficiently share or learn from anything they collected. Kitman Labs gave them a consolidated view that joined together everything from practice planning to player development, giving them objective scores and ratings, and bringing together medical, technical and performance data under one roof.
Burnley F.C.
Driving Organizational Efficiency
Burnley F.C. has always seen data and tech as especially critical in the world of football, so they understand that the organizational structure around data is as important as the data itself. With Kitman Labs, Burnley has been able to create efficiency in all their departments, from sports science to recruitment and coaching, and to bring those departments together with a single view of data across the organization.
Malmö FF
Future Proofing the Organization
Malmo FF has been around for over 100 years, but their focus remains steadily on the future. Their player management tools had limited scope and capabilities, meaning they couldn't be as forward-thinking as they needed to drive success. Switching to Kitman Labs gave them a platform that allowed information to be shared openly and the customization to plan and change as they need to, truly future-proofing their organization.
This partnership represents a significant development in how clubs and the Premier League can use data to support elite player development and personal growth across all club academies.
Kitman Labs and the Columbus Crew are both deeply committed to fundamentally changing how data is used in sport to optimize performance, reduce injury risk, support operations, and ultimately drive success across every aspect of the organization, from the First Team, through Crew 2 and to the Academy.
There is so much potential working in our Intelligence Platform. It's not a one size fits all solution, anything is possible to determine when we start to analyze the data. It's helped our team immensely cut down on our morning meetings, and [gives us] more time to spend on the pitch.
Tony Scholes
Chief Football Officer
Tim Bezbatchenko
President & General Manager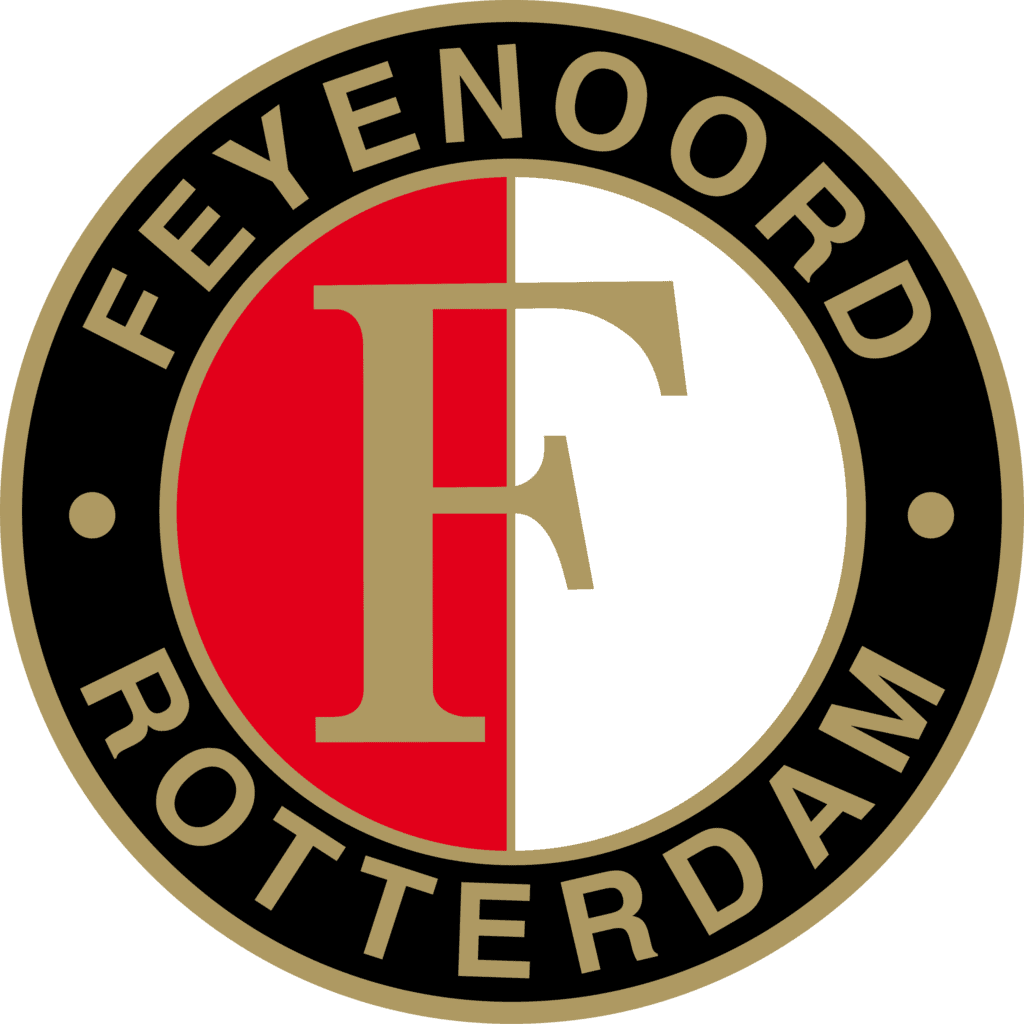 Jan Müller
Performance & Rehab Trainer