redefining sports league management software.
Streamline league-wide processes and track player, personnel and team activity from day-to-day activities throughout the entire season.
Drive operational efficiencies across your league and clubs with integrated tools for player, schedule and game administration.

Streamline daily operations and improve the quality of talent and play at every level while delivering an elevated experience for staff and players.
Oakland Roots
From Siloed to a Single View
Data was never a problem for Oakland Roots SC. But stuck with outdated spreadsheet tools and inundated with data, they weren't able to efficiently share or learn from anything they collected. Kitman Labs gave them a consolidated view that joined together everything from practice planning to player development, giving them objective scores and ratings, and bringing together medical, technical and performance data under one roof.
Burnley F.C.
Driving Organizational Efficiency
Burnley F.C. has always seen data and tech as especially critical in the world of football, so they understand that the organizational structure around data is as important as the data itself. With Kitman Labs, Burnley has been able to create efficiency in all their departments, from sports science to recruitment and coaching, and to bring those departments together with a single view of data across the organization.
Malmö FF
Future Proofing the Organization
Malmo FF has been around for over 100 years, but their focus remains steadily on the future. Their player management tools had limited scope and capabilities, meaning they couldn't be as forward-thinking as they needed to drive success. Switching to Kitman Labs gave them a platform that allowed information to be shared openly and the customization to plan and change as they need to, truly future-proofing their organization.
Kitman Labs is a world-class technology company, and by teaming up with them, we are excited for the opportunity to utilize next-generation technology to power our entire MLS NEXT operation.
Kitman Labs and the Columbus Crew are both deeply committed to fundamentally changing how data is used in sport to optimize performance, reduce injury risk, support operations, and ultimately drive success across every aspect of the organization, from the First Team, through Crew 2 and to the Academy.
The Intelligence Platform has given us a data system that we can call our own, and the Kitman Labs team itself has been great with helping us make sense of it all, while also giving us a push in areas where we could be doing even more with our data.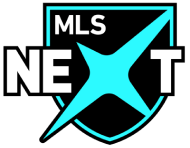 Justin Bokmeyer
General Manager
Tim Bezbatchenko
President & General Manager
Andreas Georgson
Technical Director